7-Eleven Franchise Owners Association of Southern California
During the holiday season, our thoughts turn gratefully to those who have made our success possible. It is in this spirit that FOASC wishes you a very Happy Holiday season and a peaceful and prosperous New Year!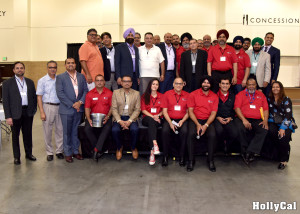 "I would like to wish you and your families a very happy new year! This past year has been one of tremendous success and triumph that we are all proud to leave behind. While the past year may not have turned out exactly how we would have wanted it we can take comfort in the fact that we can leave those hardships behind and start this year afresh with a new vision and outlook on 2017. Here's hoping everyone has the best possible year ahead and is successful in each and every one of their endeavors. I look forward to working with all of you to ensure that we make this coming year even more successful than the last. 
Thank you for your support and a very happy new year once again!"
– Nick Bhullar
---